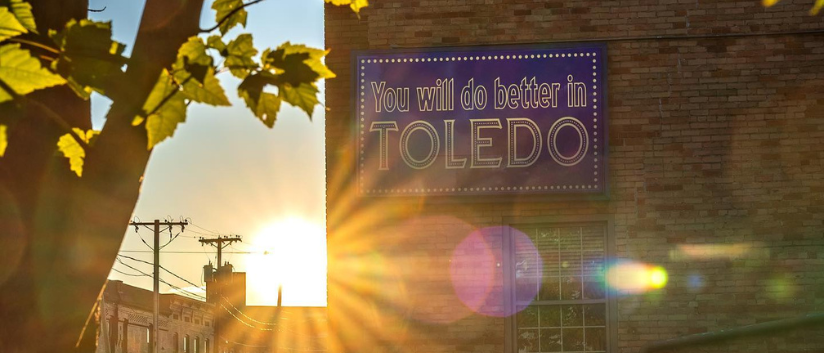 We have a phrase in Toledo, an old city slogan that speaks to the spirit of the people who make their lives here: "You will do better in Toledo."
Like all libraries across the country, Toledo Lucas County Public Library staff have spent the years of this pandemic continuously pivoting and responding to rising community needs.
COVID-19 vaccines? Yes, we can schedule those.
Test kits? Of course, we'll distribute.
Virtual library programming, curbside pick up, Zoom assistance sessions? Check, check, check.

But, with immediate needs satisfied, we were left with harder problems to try to solve; the long-term effects of the pandemic exacerbated by years of rampant disinformation and discord in an increasingly polarized world.

We began to wonder, and ask ourselves as library staff, what our role could and should be in the greater well-being of the county residents we serve. How, as librarians, could we do our part to further the conversation around the topics that will ultimately bring us to a better, more cooperative, informed, and empathetic community?

At the end of the day, working in a library, and being an information professional, we are often in positions to see the problems impacting our fellow neighbors. But, at what point do we, or can we, take that information and turn it into action?

How can we help the community navigate a social landscape plagued by racism, bigotry, half-truths, and downright lies, which divides and distances us?
We wanted to shine a light on equity, diversity, inclusion, leadership, health and wellness. We knew problems persisted, but with the clarity only years of unprecedented upheaval could provoke, we could see that if there was ever a time for action, it was now.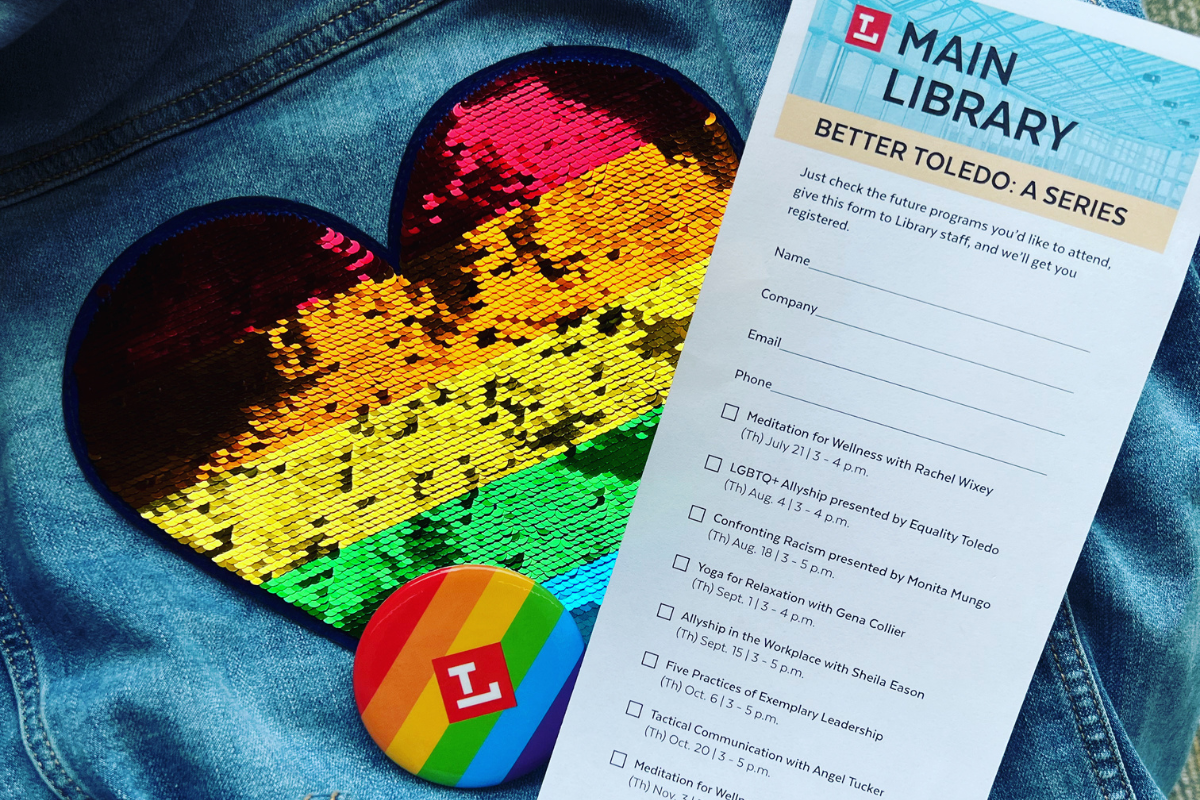 Programming seemed like the obvious avenue to address our concerns. We've been talking for years about how to have crucial conversations with community members. We've experimented with forums and roundtables, created special collections dedicated to marginalized groups and partnered with various organizations to provide them a larger platform. But success was always hit or miss. After all, isn't it the eternal conundrum of this work?
Will you inevitably appeal to those who need to hear your message least? And what about our work is going to entice an adult, with their own personal host of priorities, to spend their time working on self-improvement when they are already exhausted by the work they do to get by?
Oh wait - their work. Where they spend most of their day. Employment. Career advancement. Professional development.
Then it clicked. What if we could support the professional development of our entire county by addressing these crucial topics? Could we replicate and share our own internal EDI/health/wellness/leadership efforts into an initiative that could be shared with everyone we serve?
And so "Better Toledo: A Series" was born.
We have a phrase in Toledo, an old city slogan that speaks to the spirit of the people who make their lives here:
"You will do better in Toledo."
As of late, this phrase has regained its prominence. It's on the signs that greet you as you make your way into city limits and is frequently found on all manner of shirts and bags. It serves as a reminder of all the possibilities we have at our disposal in our particular corner of the Great Lakes. "You will do better in Toledo" is representative of the strive our community has to yes, "do better," but also to better our community for all. "Better Toledo: A Series" is our library's latest contribution to this mindset.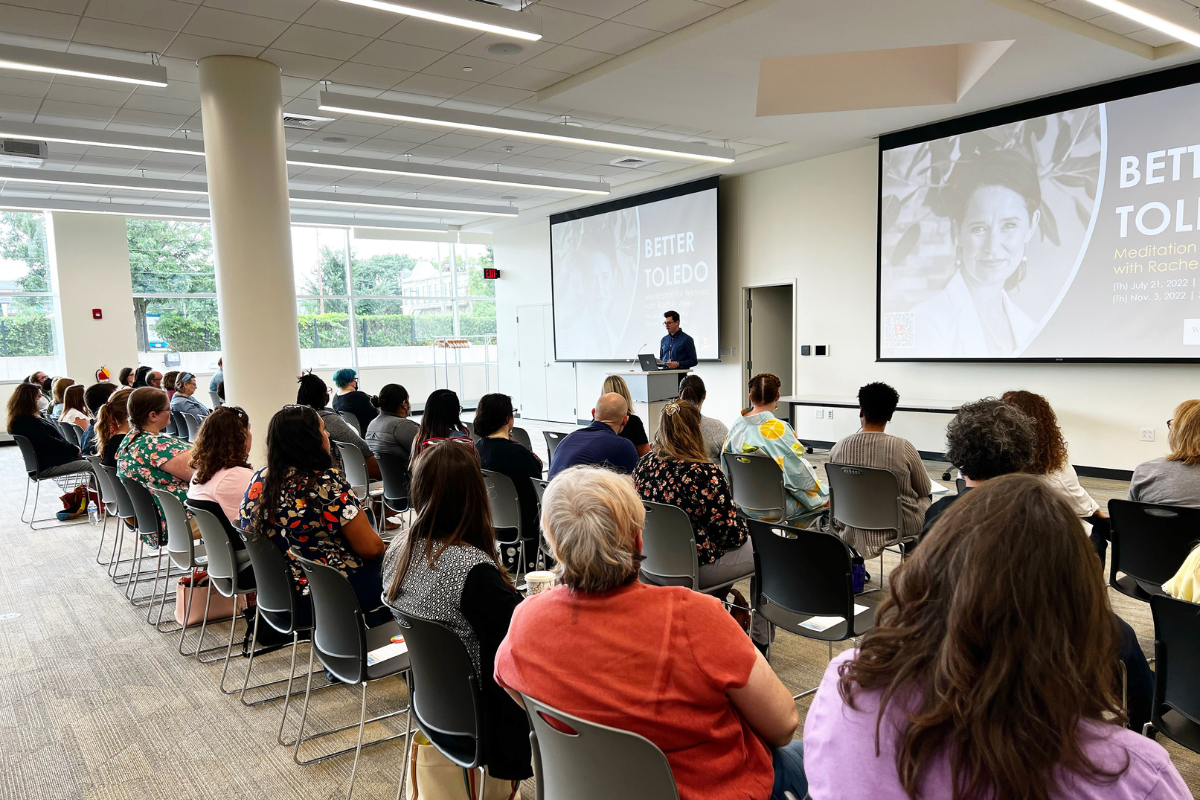 Twice a month, Toledo Lucas County Public Library offers a personal and professional development course to any adult who wants to attend. The topics range from allyship to meditation to emotional intelligence. The courses are built for anyone with the interest to attend, however, there is special emphasis placed on connecting with employers so they can conveniently give their employees the development necessary to foster a more inclusive and robust work environment.
Our first step was to appeal to our local businesses, both large and small, to tell them about the opportunity and the advantage of allowing staff to attend on company time. If they took this small step to invest in their employees, their work environment could improve.
The courses are free, and certificates of completion are available to anyone who completes three sessions over 2022. Rather than source and implement this important training on their own time and with their own money, we could do it for everyone with the only expense to the employer being the paid time.
Through targeted communications from our Executive Director, Jason Kucsma, and Directors of EDI and Advocacy, we reached out to all businesses, opening our doors to as many employees as they could send, and also offering the opportunity for local leaders and experts to present on a topic of their choice. Once the idea was launched, we were flooded with partnership requests from local businesses and entities that wanted to take part, including the City of Toledo Human Relations Commission and Leadership Toledo.
Soon the 2022 class schedule was full.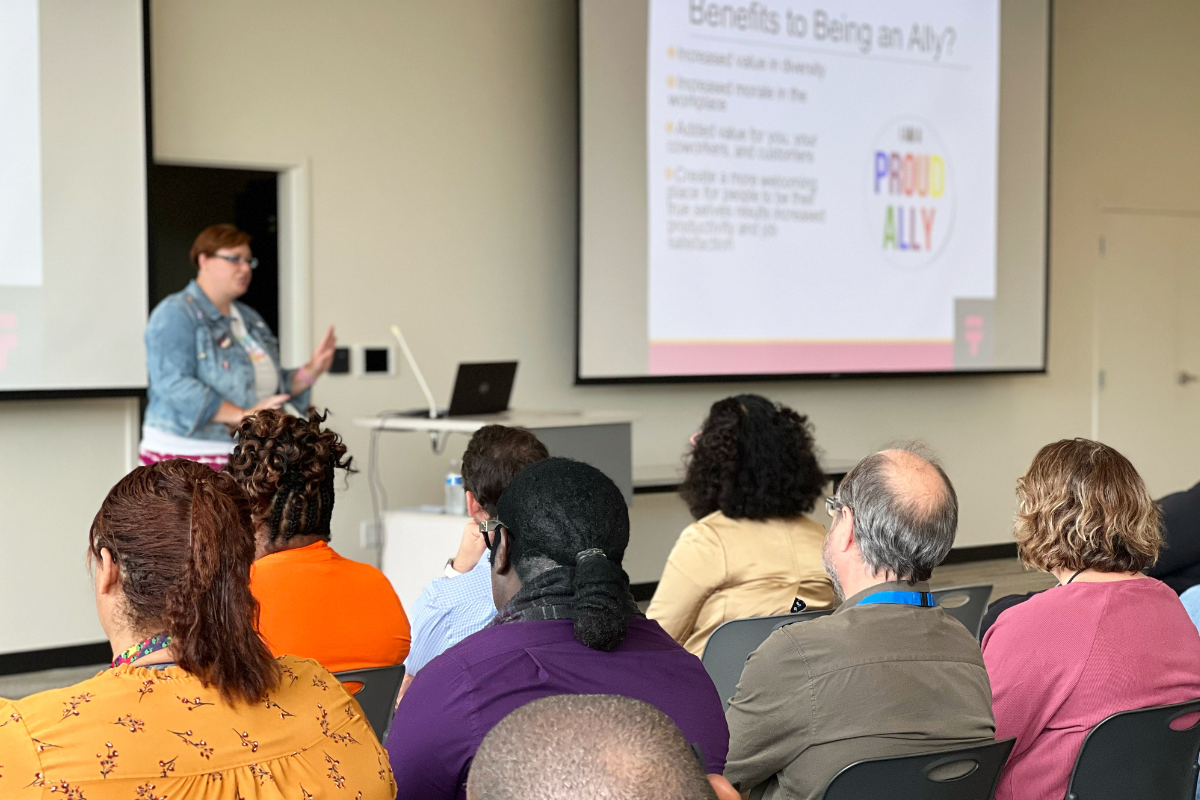 An added bonus was the ability to include library staff in these courses. In our constant work to help staff be open-minded and work past unconscious biases, a critical next step was removing the library bubble from our EDI and leadership work. "Better Toledo: A Series" allows this work to be done with the community we serve, in a public space where perspectives are broader and varied and, frankly, sometimes contrary. An essential step in crucial conversations is pushing past the discomfort to see a new perspective, and in many ways, "Better Toledo" fills this need.
Especially on the heels of COVID-19 and the great resignation, when everyone is carefully examining their priorities and what they are personally willing to sacrifice for their job, our series offers a balance. "Better Toledo" provides an outlet to focus on health and wellness, fine-tune emotional intelligence and leadership skills, and learn how to be a better advocate, empowering the employee and hopefully leading to happiness and staff retention.
We had to dig deep into our personal and professional connections to get employers to understand both the advantage and need for this work, but the beauty of being a library is that we have years of goodwill and trust built up with those we serve. This is the work we need to do, and it is gratifying that the Toledo Lucas County Public Library team has stepped up to the challenge.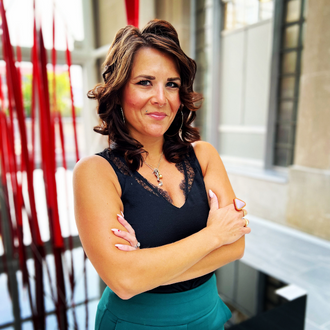 Allison Fiscus
Adult Services Coordinator, Toledo Lucas County Public Library
Allison has been with Toledo Library for 18 years, with her latest role positioning her to oversee and coordinate the partnerships, services, and initiatives directed at adults in Lucas County. Her work within the larger public library sphere focuses on merchandising strategies meant to increase circulation, patron loyalty, and community connections to libraries. Allison serves as a Welcome Toledo Lucas County Team member and sits on various community boards in Maumee, Ohio where she was named Outstanding Citizen of the Year in 2019. She also reads a lot of romance and pets a lot of dogs.

Launching a Food Pantry in LexingtonLaunching a Food Pantry in Lexington
Lexington Public Library
Discover how Lexington Public Library's is combatting food insecurity due to the COVID-19 pandemic head on.
The Library, Democracy and You
Urban Libraries Council
Discover why the public library is one of the strongest indicators of a well-built civil society and a flourishing democracy.