Local partnering organizations and community engagement are critically important to libraries' summer programming. With an increased focus on STEM learning, science museums have become key content partners for library summer learning programming, as demonstrated in Chicago and Fort Worth. Local businesses, such as sports teams and restaurants, are essential to providing incentives and prizes, while recreation and parks departments and other summer camps may organize young people to participate in library programs.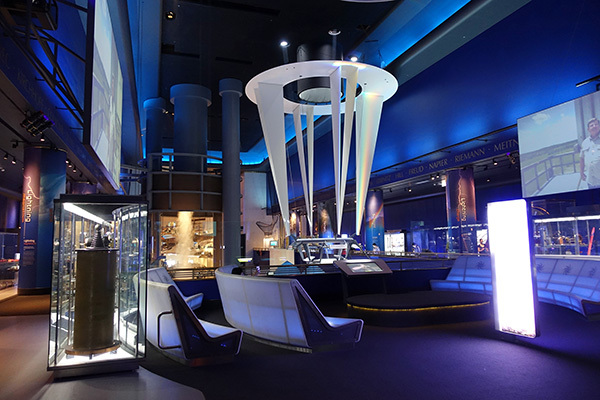 The Museum of Science and Industry served as a key partner for Chicago Public Library's Explore and Soar Summer Learning Challenge
Community volunteers, including middle and high school students, help to plan and deliver library summer programming for younger children, fostering shared facilitation practices that build workforce readiness and a deeper connection between reading and learning while creating bonds between young people and their libraries.
Historically, in many communities summer reading programs have been affiliated with the Mayor and deemed the "Mayor's Summer Reading Program." We found that this concept is evolving into city-, county-, or community-wide shared educational goals and priorities to which the library's summer learning program is a contributor. Library summer learning programs are strengthened significantly when they are shaped around broader community learning goals and when they have the voice of support from city and county leaders.