2023 ULC CEO Roundtable
May 7-9
New York, NY
The world has undoubtedly entered a new age and is experiencing a tangled web of existential crises unlike any we've seen in decades. Library leaders and staff are acutely feeling the pressure and profound uncertainty generated by these crises. And more is being demanded of leaders as it relates to pandemic recovery along with the ever-growing list of stakeholders who are urging libraries to take a stand on issue after issue. How are leaders expected to navigate and elevate the role of the public library in this time of question and uncertainty? And how does the library field make a positive impact in an exceptionally difficult local and global context? It's questions like these that expose the many challenges libraries face today.

This May, the Urban Libraries Council is launching the CEO Roundtable to help directors/CEOs navigate the challenging landscape they are facing. As library leaders, it's essential to grow and hone in on the business and leadership skills you've acquired throughout your career. The ULC CEO Roundtable is an opportunity for you share your insight, connect with peers and think collectively about today's role as the library director/CEO in a disrupted and ever-changing world.

In partnership with the New York Public Library, ULC will host the first CEO Roundtable May 7-9, 2023, at NYPL. This exclusive event will offer library directors/CEOs the opportunity to engage and participate in intimate and interactive discussions that offer solutions to current challenges that can make a lasting impact within your library and community.
Registration for the 2023 ULC CEO Roundtable is now open. Hotel details will be shared in the registration confirmation.
During the meeting, ULC CEOs will frame and discuss the library's role and leadership in driving and supporting city and county post-pandemic recovery efforts. The group dialogs will explore:
Adult Education/Workforce Development: Building programs and resources to support career and technical education skills-based programs, especially for occupations already experiencing a shortage of skilled trade workers.
Digital Transformation: expanding the availability of digital literacy programs to prepare for emerging technologies in the job market.
Leadership Development: fostering internal reskilling and upskilling programs to advance staff growth and retention to support the library's role and strength within the community
In addition to the discussions, ULC CEOs will have plenty of opportunity to connect with peers and enjoy NYC. For questions about this year's CEO Roundtable, please contact ULC's Membership Executive and Senior Advisor Collen Morsli at cmorsli@urbanlibraries.org.
The below information is subject to change. Please check this page regularly for updates. Location details will be shared in your confirmation upon registration.
Sunday, May 7, 2023

4:30-6 p.m.
ULC CEO Welcome Reception


Monday, May 8, 2023

New York Public Library


8 a.m.
Breakfast (provided by ULC)

9 a.m.-Noon
CEO Roundtable Sessions & Discussions

Noon
Lunch (provided by ULC)

1-4 p.m.
CEO Roundtable Sessions & Discussions

4 p.m.
Adjourn


Tuesday, May 9, 2022

New York Public Library

8 a.m.
Breakfast (provided by ULC)

9 a.m.-Noon
CEO Roundtable Wrap-up & Next Steps Discussions

Noon
Adjourn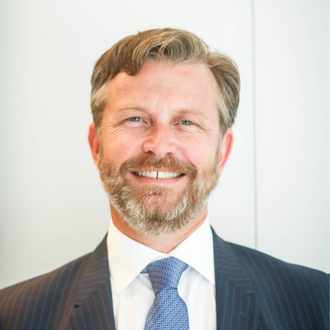 Brooks Rainwater
President and CEO, Urban Libraries Council
Brooks serves as President and CEO of the Urban Libraries Council, an outcomes-driven research and innovations network of more than 160 leading North American public libraries. Under his leadership, ULC champions the future of public libraries by engaging and uplifting members, focusing intently on equity and inclusion and leading on core policy issues that drive our communities forward. Throughout his career, Brooks has worked to advance urban policies that expand local democracy and provide funding for local programs related to economic opportunity, entrepreneurship, infrastructure and sustainability. Prior to joining ULC in July 2022, Brooks served as Senior Executive & Director, Center for City Solutions at the National League of Cities where he drove the organization's research agenda and oversaw technical assistance efforts and leadership education. Brooks holds a Master of Public Administration from The George Washington University and a Bachelor of Arts in political science from the University of North Carolina at Chapel Hill.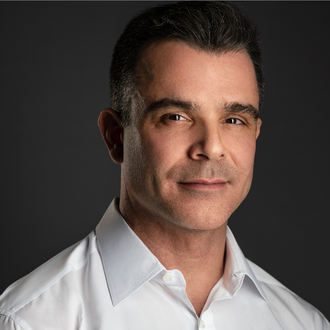 Brian Bannon
Merryl and James Tisch Director, New York Public Library
Brian Bannon is The New York Public Library's first-ever Merryl and James Tisch Director. Bannon is the chief librarian responsible for directing NYPL's 88 neighborhood branches, as well as the Library's educational strategy. Most recently, Bannon was commissioner and chief executive officer of the Chicago Public Library, serving as chief library officer for one of the largest urban public library systems in the world. Bannon came to NYPL in 2019 with 20 years of experience in developing and implementing educational programs and leading large-scale operations that maximize impact for all citizens and contribute to a culture of learning, reading, and community learning. Before his successful tenure in Chicago, Bannon was Chief Information Officer at the San Francisco Public Library, and worked at the Seattle Public Library and the Bill and Melinda Gates Foundation. Bannon received his bachelor of arts from Pacific Lutheran University and his master's degree in library and information science from the University of Washington Information School.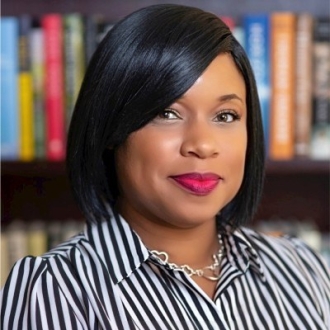 Dr. Brandy McNeil
Deputy Director of Branch Programs and Services, New York Public Library
Dr. Brandy McNeil, the New York Public Library's Deputy Director of Branch Programs and Services, focuses on community needs through game-changing innovations to build successful adult education programs in the 89 branches under her stewardship across NYC. Building the highly successful TechConnect program, Dr. McNeil has established partnerships with Apple, Spotify, Google, & Microsoft, to name a few. Through her inspirational leadership, she has made it her mission to help underserved communities to ensure equitable access to technology, knowledge, and opportunity. Dr. McNeil is a 2017 Library Journal Mover & Shaker recipient and is also a contributing writer of the book titled Libraryland; It's All About The Story, published in 2020. Dr. McNeil holds a Doctorate in Business and an M.B.A. in Entrepreneurship. Previously, she worked for several Fortune 500 companies and currently serves on the Board of Directors for the Public Library Association and was on the Black Caucus of the ALA Executive Board. In her spare time, she is an entrepreneur, consultant, and motivational speaker.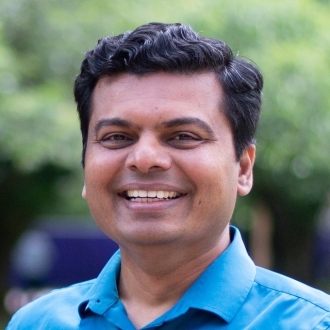 Chirag Shah
Professor of Information and Computer Science, University of Washington, Founding Director, InfoSeeking Lab
Chirag Shah is Professor of Information and Computer Science at University of Washington (UW) in Seattle. He is the Founding Director for InfoSeeking Lab and Founding Co-Director of Center for Responsibility in AI Systems & Experiences (RAISE). He works in the area of intelligent information access systems, focusing on task-oriented search, proactive recommendations, and conversational systems. He is also engaged in work with generative AI, specifically in information access and image classification problems. In addition to creating AI-driven information access systems that provide more personalized reactive and proactive recommendations, he is also focusing on making such systems transparent, fair, and free of biases. He is a Distinguished Member of Association of Computing Machinery (ACM) as well as Association for Information Science & Technology (ASIS&T). He is the recipient of 2019 Microsoft BCS/IRSG Karen Spärck Jones Award. He has published nearly 200 peer-reviewed articles and authored seven books, including text books on data science and machine learning.