Christopher B. Coleman
Mayor of Saint Paul, MN
Christopher B. Coleman became the Mayor of Saint Paul in 2005 after several years serving on the Saint Paul City Council and doing integral work as a leader within his neighborhood and community. Immediately after taking office, the Mayor set forth on a journey to revitalize the City of Saint Paul, with the ultimate goal of making his hometown the most livable city in America. The people of Saint Paul have supported Mayor Coleman's goals and initiatives, reelecting him twice and allowing for ground-breaking projects to unfold, including the creation of the "Green Line," or the Central Corridor light rail line through downtown Saint Paul and University Avenue, as well as championing a downtown bicycle loop, bringing a brand new Minor League baseball stadium to Lowertown, budgeting over $30 million to improve the city's roads and infrastructure, and taking a leadership role in advocating for new roads and infrastructure funding options for cities across Minnesota. Mayor Coleman is also a large proponent of lifting up the people of Saint Paul, focusing on strong police and fire departments to make residents feel safe, and on racial equity and educational programs to close the achievement gap and better prepare the next generation of residents. Understanding that the future and current success of Saint Paul depends on our ability to equip our students with the tools for success from cradle to career, Mayor Coleman has introduced revolutionary programs such as Sprockets that focuses on how our students spend their crucial time outside of the classroom. Mayor Coleman has assembled the best minds and resources to enrich the lives of children by extending social and academic opportunities beyond the school day, opening new doors of opportunity to a better life and creating a safe environment for them to live and play. He has also been an advocate for making sustainable living easy and attainable for Saint Paul residents. Just after taking office in 2006, Mayor Coleman signed the U.S. Mayors Climate Protection Agreement and has hired sustainability, energy, environment, sustainable transportation and water resources coordinators. Having served as both Vice President and President of the National League of Cities, Mayor Coleman has been able to learn about what's working in cities across the country, and has brought that innovation and revitalization to the City of Saint Paul, allowing his national outlook to truly make Saint Paul the most livable city in America.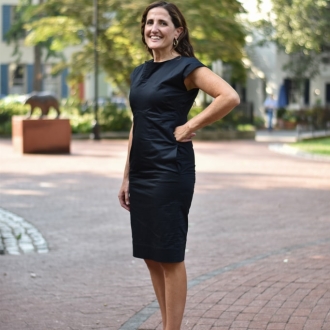 Carolyn Cannuscio
Director of Research, University of Pennsylvania's Center for Public Health Initiatives
Carolyn Cannuscio is a social epidemiologist who serves as Director of Research for the University of Pennsylvania's Center for Public Health Initiatives. She is an Associate Professor of Family Medicine and Community Health at the Perelman School of Medicine. Her works focuses on the causes and consequences of urban health disparities. With the collaboration of a highly energized and interdisciplinary team, she leads public health research and practice efforts that foster cross-sectoral collaborations. One such example is the Healthy Library Initiative (healthylibrary.org), which aims to harness the power of public libraries to advance population health. She has published widely in leading academic journals, including Health Affairs, JAMA, Social Science and Medicine, and the Journal of Urban Health. Dr. Cannuscio lives in Center City Philadelphia with her family and is dedicated to making the city a healthier place for all its residents.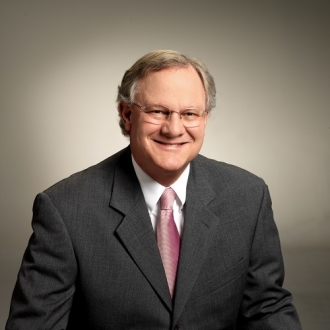 Dr. William G. (Bill) Chrystal
Expert on the Founding Era of the United States
Dr. William G. (Bill) Chrystal is an expert on the Founding Era of the United States and the forming of its republic. This is the result of academic study and a decade long stint as the host of the National Public Radio program "The Thomas Jefferson Hour." Chrystal desired a more balanced view of the Founding Era than projected by the Jeffersonians so he studied the works of Jefferson's nemeses John Adams and Alexander Hamilton. In addition, Chrystal has published original research and books about Alexander Hamilton, the United States' most important immigrant of the Founding Era. Chrystal is a graduate of the University of Washington. He has Master's Degrees from the University of Washington (Seattle), Eden Theological Seminary (St. Louis), and The Johns Hopkins University (Baltimore). He was awarded a Doctor of Divinity Degree from Eden Theological Seminary. Prior to studying the Early Republic, Chrystal was recognized for significant contributions to the study of political philosopher and theologian Reinhold Niebuhr and his family. He has written several books about the Niebuhrs and is also the author of important articles on a wide variety of historical topics. Chrystal grew up in libraries. They were an essential part of his youth. And he continues to marvel at how libraries have found so many new ways to transform the lives of their diverse patrons. He loves the tag, "Life, Liberty and Libraries." It speaks eloquently to his entire journey.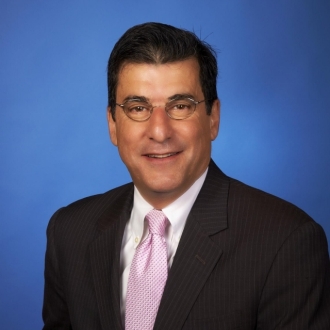 Michael DiBerardinis
Managing Director, City of Philadelphia
Michael DiBerardinis assumed his new role as Managing Director for the City of Philadelphia on January 4, 2016. As Managing Director, DiBerardinis reports directly to the Mayor and oversees and coordinates activity across most major operating departments of city government. Once described by the Philadelphia Daily News as "a high-energy, no-bull official, who sees potential on the horizon at all times," DiBerardinis is committed to providing quality day-to-day service to citizens while simultaneously implementing the major policy goals and initiatives of the Kenney Administration. Prior to becoming Managing Director, DiBerardinis served as Deputy Mayor for Environmental and Community Resources. In that role, he provided leadership for departments that managed more than 10,000 acres of land, 150 recreation centers and playgrounds, 150 neighborhood and regional parks, 54 library branches and thousands of programs and events throughout Philadelphia. As Commissioner of the Department of Parks and Recreation, DiBerardinis raised over $34 million in government grants, philanthropic funding and private partnerships; oversaw the merger of the Fairmount Park Commission and the Department of Recreation; renovated City-owned ice skating rinks; restored summer swimming season at all public pools and expanded outdoor recreation offerings .DiBerardinis' portfolio included the Free Library of Philadelphia, where he has facilitated deeper connections between the library system and the School District of Philadelphia, preserved hours of afterschool programming in neighborhood branches and led a public/private fundraising initiative for building renovations. DiBerardinis previously served the citizens of Pennsylvania as the Secretary of the Pennsylvania Department of Conservation and Natural Resources under Governor Edward G. Rendell. At his core, DiBerardinis remains the community organizer he was in the 1970s, deeply committed to connecting with citizens—understanding their expectations, considering their solutions, negotiating their contributions—and providing the good government that all Philadelphia neighborhoods deserve.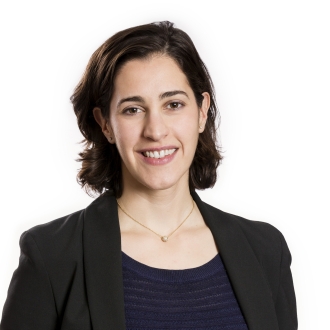 Cara Ferrentino
Program Officer, Public Space, William Penn Foundation
Cara is the Program Officer for Public Space at the William Penn Foundation, where she works to oversee investment in Philadelphia's public spaces - parks, libraries, recreation centers, plazas, gardens and pathways - and the communities they serve. Before joining the Foundation in 2016, Cara worked for the City of Philadelphia's transportation office, helping to launch and manage the city's bike share program, Indego, which has become a national model for social equity and inclusivity. While with the City, Cara also worked to implement public space improvements in the public right-of-way, and to advance the City's Complete Streets, traffic safety, and sustainability efforts. Cara holds graduate degrees in city planning and land economy from MIT and the University of Cambridge, and an undergraduate degree in environmental science and policy from Harvard.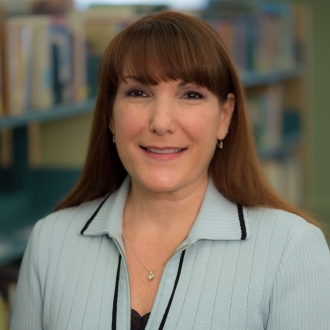 Jo Giudice
Director of Libraries, Dallas Public Library
Jo Giudice has been with the Dallas Public Library (DPL) for 14 years, four of which she has served as its Director. As director she has initiated a homeless engagement initiative, ESL/GED classes, a GED Testing Center, Small Business Entrepreneur Center and a reinvigorated Dallas Book Festival. DPL's budget has grown over the past two years enabling the hiring of over 250 new staff and increasing the library's hours open to the public. Jo attended the University of Florida where she earned a Bachelor's in Journalism and she earned her Master's in Library and Information Sciences from the University of South Carolina.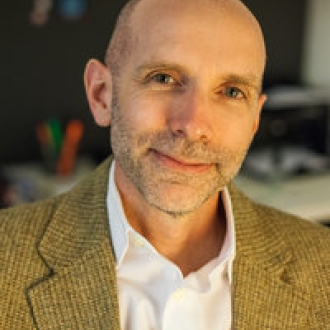 Thomas Hjelm
Chief Digital Officer, NPR
Thomas Hjelm is Chief Digital Officer of NPR. Based in Washington, D.C., he oversees NPR's strategies and roadmaps for reaching and engaging new audiences across new platforms, and works across the public radio system on collective strategies for digital innovation and growth. Hjelm previously spent five years leading New York Public Radio's digital, business, and audience development efforts. He has also served in strategic, creative, marketing, and business-development roles with NBC Local Media and NBC Entertainment, AOL, and two Hollywood-based media startups. Hjelm received a B.A. in English from Swarthmore College and an M.F.A. in Film Production from the University of Southern California.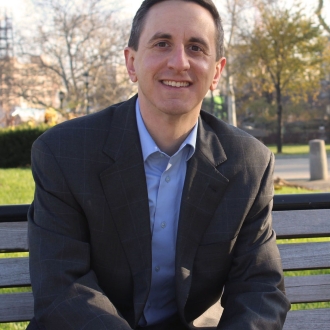 Patrick Morgan
Program Director, John S. and James L. Knight Foundation
Patrick Morgan is the Philadelphia based Program Director for the John S. and James L. Knight Foundation. He leads Knight's investment strategy in Philadelphia working with local leaders and other community members to find and invest in opportunities that build on the city's vibrancy. Currently, Morgan is collaborating with local and national partners to advance an initiative in Philadelphia called Reimaging the Civic Commons. Reimagining the Civic Commons is a new approach for enhancing Philadelphia's parks, recreation centers and libraries. Philadelphia was the first city to pilot Reimagining the Civic Commons and it recently launched to four other U.S. cities (Chicago, Detroit, Memphis, and Akron). Together they exploring how transforming public spaces can help to foster more equitable, inclusive, and engaged communities in cities. Prior to joining Knight, Morgan held leadership positions in Mayor Michael A. Nutter's administration including Chief of Staff to the Deputy Mayor for Environmental & Community Resources and Assistant Managing Director. He has helped to develop innovative public initiatives to increase the urban tree canopy, promote an equitable food system, create new public parks and play spaces, as well as advance workforce development, digital literacy and community engagement.Through his work on the Green2015 initiative, he collaborated with the community to transform schoolyards and recreation centers into green spaces in city neighborhoods that lack areas for people to meet, connect and pursue activities. Partners on the initiative include the School District of Philadelphia, the Philadelphia Water Department and national nonprofit The Trust for Public Land. The initiative was extended by the School District of Philadelphia to include another 20 schoolyards over the next five years.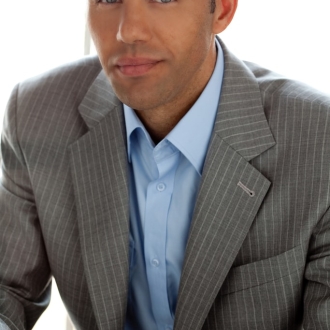 Steve Pemberton
Senior Executive, Walgreens Boots Alliance
Steve Pemberton's story is about defying seemingly unsurmountable odds— overcoming abuse and neglect as an orphan in foster care to become a trail-blazing corporate executive, enlightened diversity leader, visionary youth advocate and acclaimed speaker. His best-selling memoir, A Chance in the World, recounts his triumphant life journey and drive to become a man of resilience, determination and vision. Determined to use his success as a platform to lift up others, Steve has made equality, access and opportunity pillars of both his professional and personal life. He currently serves as Vice President, Diversity and Inclusion and Global Chief Diversity Officer at Walgreens Boots Alliance, the first global pharmacy-led, health and wellbeing enterprise in the world. He is the first person in Walgreens' 100-plus year history to hold the position of Chief Diversity Officer, overseeing the company's global efforts to create and maintain a diverse and inclusive environment that reflects the culture, people and perspectives of the many nations in which they do business. In his personal life, Steve is a passionate champion for disadvantaged youth, serving on several boards including The Home for Little Wanderers and UCAN. Steve's achievements have earned him national recognition, including the coveted Trumpet Award and the Steve & Marjorie Harvey Foundation Helping Hand Award. He was also awarded the prestigious Horizon Award by the United States Congress, presented to individuals in the private sector who have contributed to expanding opportunities for all Americans.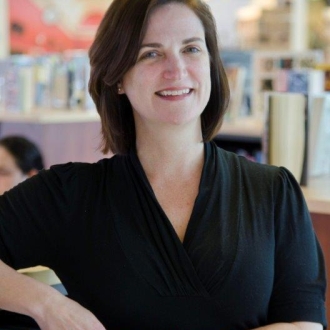 Bridget Quinn-Carey
Chief Executive Officer of the Hartford Public Library
Bridget Quinn-Carey is the Chief Executive Officer of the Hartford Public Library. Prior to joining HPL, Ms. Quinn-Carey served as the Executive Vice President/Chief Operating Officer, and Interim President/CEO, of the Queens Library (one of three independent library systems serving New York City). Prior to joining Queens Library, Ms. Quinn-Carey was Director of the Buffalo and Erie County Public Library system. Her career includes leadership positions at organizations serving diverse populations across the country. She started her career as a children's librarian trainee at the Middle Country Public Library (NY) before she moved to Iowa and served as Director of the Kalona Public Library and then as Director of the Washington Public Library. She led the Circulation Services Department at the Iowa City Public Library before moving to Connecticut for a position with the Connecticut State Library. Ms. Quinn-Carey then served as the Director of the Essex (CT) Library Association before her move to Buffalo. Ms. Quinn-Carey earned her BA from the State University of New York at Binghamton and both a Master in Library Science (MLS) and MBA from St. John's University. She is a member of the academic honor societies Beta Gamma Sigma, Sigma Iota Epsilon, and Beta Phi Mu. She is a former member and Chair of the New York State Regents Advisory Council on Libraries. She currently serves on the Connecticut State Library's Advisory Council for Library Planning and Development. She is a member of the American Library Association, Black Caucus of the American Library Association, Public Library Association, Connecticut Library Association and New York Library Association. She was honored with The New York Times Librarian Award in 2003.
Siobhan Reardon
President and Director, Free Library of Philadelphia
Siobhan Reardon is President and Director of the Free Library of Philadelphia. Through her leadership, the reimagining of the Free Library of the future is highlighted through the "Building Inspiration" campaign marking the physical and programmatic changes necessary to present a viable 21st Century library organization. Previously, Ms. Reardon was Executive Director of the Westchester (NY) Library System, Deputy Executive Director of the Brooklyn Public Library and Budget Director for the New York Public Library. She holds a B.A. from SUNY Purchase (NY), an M.A. from Fordham University, and an M.L.S. from the Palmer School of Library Science at Long Island University. She serves on a number of Boards in Philadelphia and nationally and was named Library Journal's Librarian of the Year in 2015.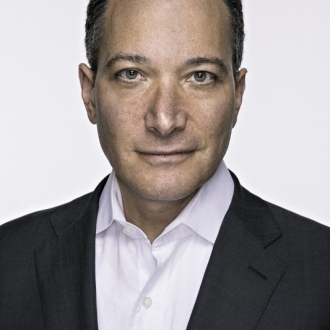 Jeffrey Rosen
President and Chief Executive Officer, National Constitution Center
Jeffery Rosen is a highly regarded journalist whose essays and commentaries have appeared in The New York Times Magazine, The Atlantic, on National Public Radio, and in The New Yorker, where he has been a staff writer. The Chicago Tribune named him one of the 10 best magazine journalists in America and a reviewer for the Los Angeles Times called him "the nation's most widely read and influential legal commentator." He received the 2012 Golden Pen Award from the Legal Writing Institute for his "extraordinary contribution to the cause of better legal writing." Rosen is the author of Louis Brandeis: American Prophet; The Supreme Court: The Personalities and Rivalries that Defined America; The Most Democratic Branch: How the Courts Serve America; The Naked Crowd: Reclaiming Security and Freedom in an Anxious Age; and The Unwanted Gaze: The Destruction of Privacy in America. He is co-editor, with Ben Wittes, of Constitution 3.0: Freedom and Technological Change. Rosen is a graduate of Harvard College; Oxford University, where he was a Marshall Scholar; and Yale Law School.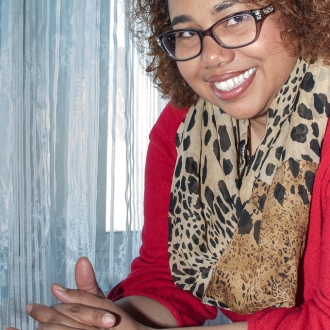 Cyndee Sturgis Landrum
CEO-Director, Evansville Vanderburgh Public Library
Cyndee Sturgis Landrum has over 20 years of experience in the library and information science profession. She has worked in academic, medical and public libraries in Arizona, Illinois, Indiana and Pennsylvania. She is a member of several community and professional associations. Cyndee served as 2010 President of the Arizona Library Association. She currently serves as an ALA Councilor-at-Large and member of the Public Library Association Equity Diversity and Inclusion Taskforce. Cyndee is the CEO-Director of the Evansville Vanderburgh Library system in IN. In 2017 Evansville Vanderburgh Public Library was named a finalist for the Institute of Museum and Library Services National Medal. In her current role, Cyndee is developing a strategic direction that situates Evansville Vanderburgh Public Library to align with stakeholders, and strategic partners to solve pressing community issues related to poverty, educational opportunities, and health outcomes, and to build community capital to support community priorities.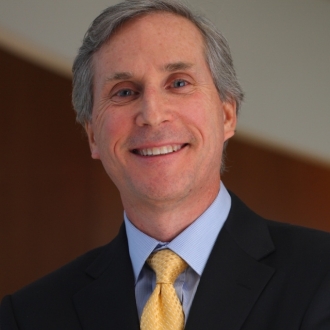 Jerry Sweeney
President, Chief Executive Officer and Trustee of Brandywine
Mr. Sweeney has served as President, Chief Executive Officer and Trustee of Brandywine since the Company's founding in 1994. Mr.Sweeney has overseen the growth of
Brandywine from four properties and a total market capitalization of less than $5 million to over 28 million square feet and a total market capitalization of approximately $5 billion. Prior to 1994, Mr. Sweeney served as Vice President of LCOR, Incorporated ("LCOR"), a real estate development firm. Mr. Sweeney was employed by the Linpro Company (a predecessor of LCOR) from 1983 to 1994 and served in several capacities, including Financial Vice President and General Partner. During this time, Mr. Sweeney was responsible for the marketing, management, construction, asset management and financial oversight of a diversified portfolio consisting of urban high-rise, mid-rise, flex, warehouse and distribution facilities, retail and apartment complexes. Mr. Sweeney holds a BS degree in Economics from West Chester University in West Chester, Pennsylvania. Mr. Sweeney is a member of the Real Estate Roundtable, the National Association of Real Estate Investment Trusts ("NAREIT"), Urban Land Institute ("ULI"), Chairman of the Schuylkill River Development Corporation ("SRDC"), Chairman of the Center City District Foundation ("CCDF"), and Chairman of the board for the Philadelphia Regional Port Authority. Additionally, Mr. Sweeney serves on the boards of several other Philadelphia-based organizations. Mr. Sweeney is also co-founder and co-CEO of Bonomo Turkish Taffy LLC.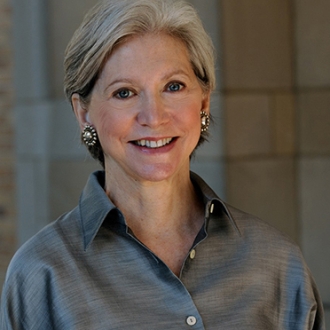 Susan Benton
President and CEO, Urban Libraries Council
Susan has worked with libraries and local governments for over twenty years. Her professional career has been dedicated to assisting city and county executives initiate and manage change in their organizations so that citizens and businesses are receiving the strongest possible services. She comes to ULC from her position as Research, Development and Strategic Partners Executive at the International City/County Management Association (ICMA).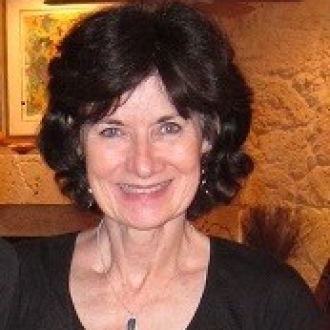 Christine Becker
Consultant, Urban Libraries Council
Christine Becker works with the Urban Libraries Council on a range of projects including the Leaders Library Card Challenge, facilitation of working group meetings, and writing leadership briefs. Before starting her consulting business, she was Deputy Executive Director of the National League of Cities for 17 years. She began her career as a newspaper reporter covering local government and also held management positions at the International City-County Management Association and the District of Columbia Government. She holds an MPA from the University of Southern California and is a fellow in the National Academy of Public Administration.