​ULC's Joey Rodger Leadership Award offers directors or senior managers an opportunity to develop their leadership skills.
The ULC Joey Rodger Leadership Award, in the amount of $5,000, provides a CEO/director or senior manager of a ULC member library with an opportunity to strengthen his/her skills through a structured professional development undertaking. The award may be used to attend an established leadership development program or pursue an individualized program that involves working with a leadership development expert/mentor. The recipient of the 2017 ULC Joey Rodger Leadership Award will be invited to share lessons from his/her experience with ULC members through the ULC website, e-News Weekly, or other programs.

The ULC Leadership Award enables the recipient to advance his/her knowledge and skills to be a high-performance leader in the 21st century with emphasis on these themes:
The qualities and characteristics of transformative leadership in the 21st century;
The risks and rewards of public sector leadership today;
Developing an organizational culture of leadership, including the stewardship of tomorrow's leaders;
Exercising powerful leadership inside the library and outside in the community; and
Leading through stories that demonstrate the impact of libraries on the well-being of people and communities.
2017 Joey Rodgers Leadership Award Winner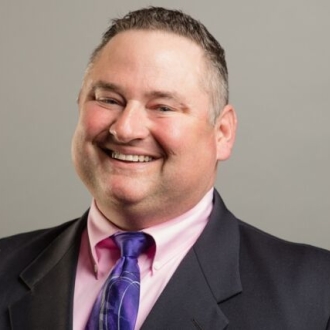 Lance M. Werner
Director, Kent District Library
Lance M. Werner is the Director of Kent District Library, a library system consisting of 18 branches that serve the residents of 27 municipalities in Kent County, Mich. Under Lance's direction KDL has developed Michigan's largest digital collection owned by a single public library. Mr. Werner has spearheaded initiatives to address rural poverty through the bridging of the digital divide by ensuring hotspots and iPads were available at KDL's rural branches—initiatives that continue to grow. Prior to becoming the Director of KDL, Lance was the Director of the Capital Area District Library (Lansing, Mich.) and the Library Law Specialist at the Library of Michigan. Lance is licensed to practice law by the State Bar of Michigan. He earned a J.D. from Michigan State University, and an M.L.I.S. from Wayne State University.
Past ULC Joey Rodger Leadership Awardees include:
Lynn Williamson, Chief of the Neighborhood Library Services Division, Free Library of Philadelphia
Karen Beach, Deputy Director, Charlotte Mecklenburg Library Foundation
Paula Brehm Heeger, Service Operations Manager, Public Library of Cincinnati and Hamilton County
Edward Melton, Chief of Branches, San Francisco Public Library
Lisa Wells, Assistant Director for Library Services, Pioneer Library System
Corinne Hill, Executive Director, Chattanooga Public Library
Cindy Lombardo, Deputy Director & COO, Cleveland Public Library
Tony Tallent, Director of Literacy & Learning, Richland Library
Asante Cain, Reference & Adult Services Coordinator, Grand Rapids Public Library
Hampton M. "Skip" Auld, Director, Durham County Library
Norice Lee, Mngr., Dorris Van Doren Reg. Branch, El Paso Public Library
Debbie Moss, Assistant Director, Orange County Library System
Anne Masters, Assoc. Director for System Services, Pioneer Library System