Learning Labs Resources​
Download and view these resources for implementing Learning Labs in your library.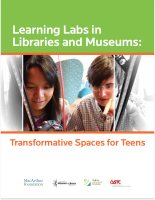 Learning Labs in Libraries and Museums: Transformative Spaces for Teens
Learn how the 24 Learning Labs grantees applied new research about young people's media practices to create physical and digital spaces for learning. This publication describes lessons learned, new models and practices and the impact of Learning Labs, supported by IMLS and the John D. and Catherine T. MacArthur Foundation.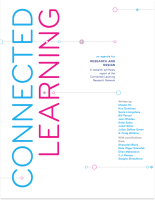 Connected Learning (Summary)
Connected Learning Research Network study funded by MacArthur Foundation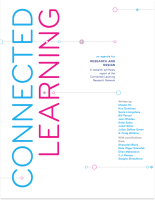 Connected Learning (Full Report)
Connected Learning Research Network study funded by MacArthur Foundation