Strengthening Libraries as Entrepreneurial Hubs: Early Lessons from the Learning Cohort
Aug 28 - Aug 28, 2018
This is the second in a series of webinars examining the essential role libraries play in reaching and supporting potential entrepreneurs who are most in need of guidance and encouragement. The webinar is part of ULC's collaboration with the Ewing Marion Kauffman Foundation to strengthen libraries as hubs for entrepreneurship and will feature three library systems that are participating in a peer learning cohort to develop new approaches to supporting entrepreneurs.
Join us on August 28 at noon ET to learn about:
What we've learned so far about libraries and entrepreneurship
Strategies for connecting special populations including veterans, students, newcomers and justice-involved residents to the possibilities of entrepreneurship
How to build staff capacity and partnerships to strengthen library reach and impact
ULC's continuing work with the Kauffman Foundation to strengthen libraries as entrepreneurial hubs
The webinar will include both presentations and opportunity for discussion with the presenters. There is no fee to attend this webinar.
Presenters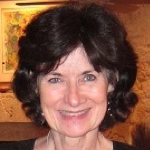 Christine Becker, Senior Consultant, ULC
Christine Becker works with the ULC on a range of projects including the Leaders Library Card Challenge, facilitation of working group meetings and writing leadership briefs. Before starting her consulting business, she was deputy executive director of the National League of Cities for 17 years. She began her career as a newspaper reporter covering local government and also held management positions at the International City/County Management Association and the District of Columbia Government.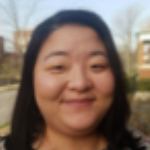 Jennifer Gibson, Reference Manager, St. Louis County Library
Jennifer Gibson is the reference manager at St. Louis County Library. Before this position she was an assistant branch manager and reference librarian at SLCL. Previously she has worked at a Missouri community college library, a law library in southern California and UCLA. She holds a J.D. and bachelor's degree in geology in addition to her MLIS. She grew up in Oklahoma and now lives in St. Louis with her scientist husband, two kids and two cats.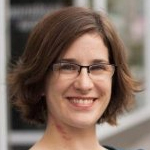 Meaghan O'Connor, Assistant Director, Programs & Partnerships, DC Public Library
Meaghan O'Connor is the assistant director of programs and partnerships at DC Public Library and provides strategic oversight for library programming and partnerships across all 26 DCPL locations. This ranges from launching library service inside the DC Jail to implementing Books from Birth, an initiative to provide all District children under five a free book a month. Prior to joining DCPL, O'Connor was a senior program officer at IREX, where she was responsible for program strategy and management of Bill & Melinda Gates Foundation-funded Global Libraries programs in Moldova, Romania and Ukraine.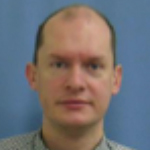 David Quick, Adult Services Coordinator, DC Public Library
David Quick currently works as the adult services coordinator for DC Public Library. Originally from Detroit, Quick attended the School of Information at the University of Michigan. Prior to working at DCPL, Quick worked at the Veterans History Project and still tries to keep a couple of fingers in the world of archives and oral history. He is also active in bicycling programming at the library and has pedaled to all but one of DCPL's branches.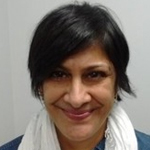 Sulekha Sathi, Library Service Manager, Toronto Public Library
Sulekha Sathi is a library service manager and co-chair of the small business work group at Toronto Public Library. Sulekha has worked on a variety of teams to provide access to resources and services to help small businesses and entrepreneurs navigate a changing digital landscape including relaunching the library's small business newsletter. Sulekha is thrilled to work together with colleagues and stakeholders to launch the Newcomer Entrepreneurship in Residence program at the Albion and Agincourt branches to support small business development with diverse communities.