Othering in the Library
Aug 23 - Aug 23, 2018
As an institution committed to creating free and equitable access for all, libraries must focus on dismantling the systems that create and perpetuate barriers. When we can create equity, we build healthy communities that benefit everyone. Multnomah County Library hired its first equity and inclusion manager in 2016. Soon after, the library formed a systemwide Equity & Inclusion Steering Committee to lead creation of a sustainable foundation for placing equity at the center of the library's planning and decision-making. The library also began a process of reflecting inward — examining the policies and practices that have created inequities over time.
Join us on August 23 to learn about MCL's approach to strategic racial equity work, including:
Understanding historical factors that create and sustain inequitable systems
MCL's equity goals, strategies and accomplishments to date
How the library's efforts reflect and contribute to Multnomah County's own commitment to equity and workplace inclusion
The opportunities, barriers and challenges involved in operationalizing equity
Presenters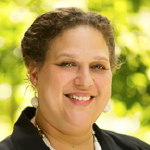 Sonja Ervin, Equity & Inclusion Manager, Multnomah County Library
As Multnomah County Library's first equity and inclusion manager, Sonja Ervin leads efforts to ensure library services, programs, staffing, materials and spaces are equitable, inclusive and culturally responsive. Sonja's work involves leading staff in thoughtful discussions about equity and inclusion and outlining actionable steps to improve the library's efforts both internally and for the community. Sonja is a liaison to the library's We Speak Your Language and Black Cultural Library Advocate groups, teams of library staff that provide language services, culturally appropriate programs and materials to Multnomah County's diverse communities.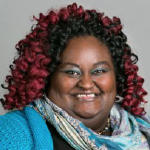 Kimberly Melton, Chief of Staff, Office of Multnomah County Chair Deborah Kafoury
In 2018, Kimberly Melton was named chief of staff to Multnomah County Chair Deborah Kafoury, responsible for developing the chair's overall policy agenda and managing day-to-day operations and supervision of the chair's office and staff. Kim first joined the Multnomah County chair's office in 2015, focusing on youth and family issues, early learning, public health and deepening partnerships with underserved communities. She previously served as statewide communications and policy director and regional director at the education advocacy nonprofit Stand for Children.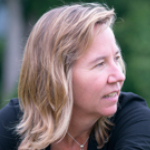 Vailey Oehlke, Director of Libraries, Multnomah County Library
Vailey Oehlke was appointed director of libraries for Multnomah County in 2009. A longtime resident of Portland, she began her career at the library in 1997 as a youth librarian in the Multnomah County Library School Corps. A champion of innovation, Vailey is committed to helping Multnomah County Library anticipate and respond to the changing needs of its community by providing resources, services and spaces that help advance opportunity and equity. She currently serves on the Nonprofit Technology Education Network board and is a member of the American Library Association and the Oregon Library Association. She is past president of the Public Library Association and has served on the executive boards of both the Public Library Association and the Urban Libraries Council.