National League of Cities: Race Equity And Leadership Program (REAL) and Urban Libraries Council (ULC)
Jan 23 - Jan 23, 2019
As the National League of Cities' Race Equity and Leadership (REAL) program moves into its fourth year, it is poised to launch and support a robust and growing network of leaders committed to combating racial disparity in cities and organizations. REAL's overarching goal is to strengthen local leaders' knowledge and capacity to eliminate racial disparities, heal racial divisions and build more equitable communities. That is REAL's mission and the heart of how NLC plans to address these concerns.
Participants in this ULC/NLC webinar will:
Learn about concrete opportunities to advance racial equity with support from REAL staff
Identify REAL networks or technical assistance initiatives that can be integrated into your work
Hear examples of cities that have worked with NLC REAL to move forward their racial equity or racial healing work
Presenters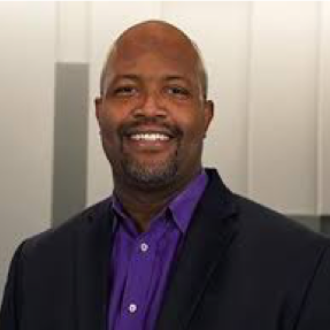 Leon Andrews
Director, Race, Equity and Leadership (REAL), National League of Cities
Leon Andrews is the first director of NLC's Race, Equity and Leadership (REAL) program. He was appointed to this position in 2014. Leon previously served as the senior fellow and program director for NLC's Institute for Youth, Education and Families. For eight years, he led all of the Institute's youth development work with mayors and other municipal leaders around the country including in areas related to childhood obesity, disconnected youth, youth engagement and leadership and youth master planning.
Before joining NLC, Leon completed a research fellowship at The Forum for Youth Investment. Leon has an extensive background working in government, the community, the private sector and academia for the last 25 years, including the United States Department of Justice, the office of United States Senator Barbara A. Mikulski, the United States Public Interest Research Group, the Allegheny County Department of Human Services, YouthBuild Pittsburgh, the Development Corporation of Columbia Heights and PricewaterhouseCoopers. Leon also served as an adjunct professor in the Department of Political Science at Eastern Michigan University. He is a published author and a presenter at several conferences and other forums both nationally and internationally. He serves on several national and local boards including ChangeLab Solutions (chair), National Recreation and Parks Association (past chair), National Council on Crime and Delinquency and the National Network for Youth.
Leon received his Bachelor of Arts in political science from Howard University, a Master of Science in public policy and management from Carnegie Mellon University and is a Ph.D. candidate in the urban and regional planning program at The University of Michigan.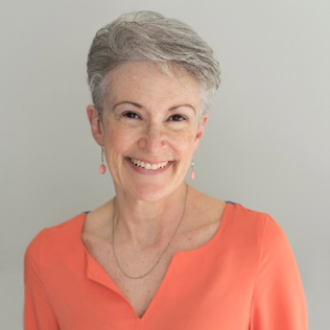 Rita Soler Ossolinski
Program Director, Race, Equity and Leadership (REAL), National League of Cities
Rita Soler Ossolinski joined NLC's Race, Equity, And Leadership (REAL) team in late 2018. She manages and supervises staff and key activities for funded REAL projects. Rita came to NLC after more than 20 years at the International City/County Management Association (ICMA) where she directed state and affiliate relations with 43 state associations and four national affiliates, including the Local Government Hispanic Network, the National Forum for Black Public Administrators, Women Leading Government and the International Network of Asian Public Administrators. Prior to her work at ICMA, Rita served as deputy director and acting director of the D.C. Government Office of Latino Affairs. Early in her career, Rita worked for two nonprofit organizations. At the National Alliance for Hispanic Health, she directed a youth advocacy program in juvenile justice and delinquency prevention. At the Greater Washington Hispanic Chamber of Commerce, she served as communications director.
A long time D.C. resident, Rita currently serves on the board of the Historical Society of Washington. She received her B.A. with a double major in government and spanish at the College of William & Mary.