Lessons From the Field - Richland Library Field Trip
May 02 - May 04, 2018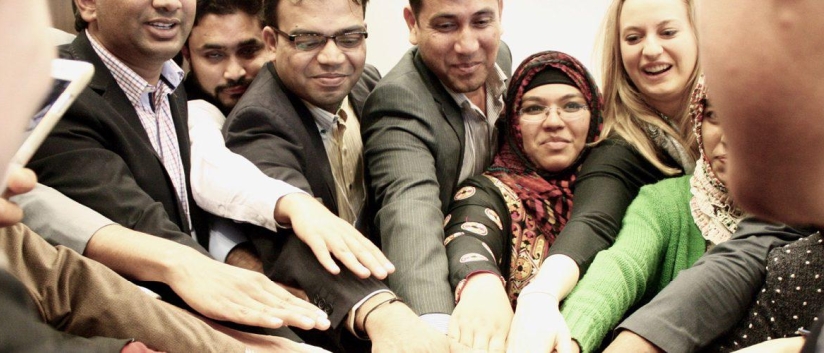 This spring, ULC will host its first field trip to Richland Library in order to showcase the library's work and direction in human-centered/service design. ULC Directors and Deputy Directors are invited to attend this two-day convening which will expose participants to new human-centered/service design ideas, introduce them to new tools and techniques and offer them the opportunity to have deep conversations with ULC members and community partners about what they can do within their own organization to reshape the library space.

This new ULC engagement model will be based on three areas of focus specific to Richland Library: Human Centered Design/Innovation, Solving Community Problems: Health, Race and Equity, Inclusion and Entrepreneurial Mindset.
Participants will have the opportunity to:
Take part in fast-paced talks with library leaders and local experts, participate in hands-on service design activities and peer-to-peer discussions and experience service design methods to dig deeper.
Respond to and offer solutions to the health, race and equity and inclusion challenges facing communities.
Position the library as the key player in the entrepreneurial mindset cities need to be in order to stay attractive and resilient.
Further align and innovate their organization with their community's needs.
The Richland Library is an award-winning library which is in the final phases of implementing a $59 million renovation/expansion of all of its locations. Using the Library as a Studio approach, the new spaces act as a catalyst to put their talented staff, customers and partnerships front and center. Richland Library's mission is to help its customers learn, create and share. The library believes that continuous, customized learning for all ages is the foundation for a strong economy and high quality of life. Its 12 branches are the community hubs that meet the needs of each unique area served in Richland County.

Watch a video about Richland's human-centered/service design work, here.

A room block for this program is available at the nearby hotel, Aloft Columbia Downtown. Room rates are $139+tax for a single. To book your room, please continue to the registration page and you the hotel link will be offered.
Sponsored by: