Fresh Food, Fresh Thinking: An Innovative Approach to Youth Development and Learning in Rural Communities
Jul 23 - Jul 23, 2018
Richland Library was awarded an Institute of Museum and Library Services National Leadership Grant for its "Fresh Food, Fresh Thinking" initiative, which addresses three challenges in the Lower Richland community — food insecurity, limited access to library resources and limited learning opportunities for teenagers.
Join us July 23 at noon ET to learn how the library worked hand-in-hand with Lower Richland High School to develop this initiative, bringing together local experts, teachers, students and library staff to envision a hybrid community space that would house both a public library and a farmers market.
Problem Statement
How might libraries take the lead in developing opportunities for students to engage in solving community problems?
Libraries help in creating environments where students can be exposed to a variety of disciplines and methodologies including service design.
Libraries collaborate with teachers to create real-life experiences for students in project-based learning environments.
Libraries help connect students and teachers to area experts and resources.
Librarians act as subject matter experts for project-based learning experiences.
Librarians facilitate conversations between students and community members to understand community needs.
Based on the initial success of the Fresh Food, Fresh Thinking pilot, Richland Library's goal is to see the program expanded nationwide in other rural communities struggling with food insecurity, limited access to library resources and learning opportunities for teens.
Presenters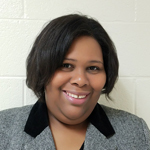 Constantina Green, STEM Coordinator, Lower Richland High School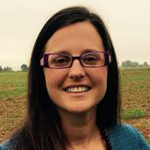 Sallie Hambright-Belue, Assistant Professor, School of Architecture, Clemson University
Roberta Phillips, Director of Planning and Projects, Richland Library