Climate Change Education in Libraries
Apr 24 - Apr 24, 2019
What is the role of the library in addressing climate change? This webinar seeks to help library leaders understand how their institutions can participate in the solutions for the most pressing crisis of our time. As institutions tasked with convening, informing and serving communities, libraries are a natural place to educate and discuss how climate change will affect us.

The Alliance for Climate Education and the Milwaukee Public Library are pioneering inventive and effective methods of climate education. ACE has changed the way young people engage with climate change and has been transformative in bringing climate education to informal learning institutions like museums and zoos. Milwaukee Public Library is literally building sustainability education into the fabric of the library, seamlessly combining operations and educational programming in order to complement one another.

Hear from these two leaders to learn how your library can take the next steps towards confidently and comfortably driving community education and response around the climate crisis.
Presenters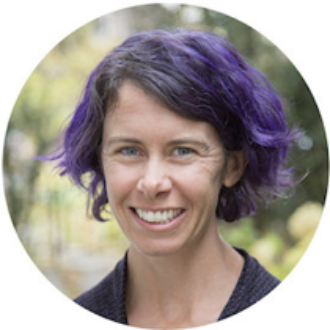 Rebecca Anderson
Director of Education, Alliance for Climate Education
Rebecca came to ACE in its inception in 2008 as an Educator, and now serves as ACE's Director of Education. Rebecca develops ACE's science content, manages the online climate education resource Our Climate Our Future, oversees the ACE Teacher Network, and works with schools in the Reno-Tahoe area.
Rebecca holds a B.A. in Geosciences from Williams College and an M.S. in Geological Sciences from the University of Colorado. For her graduate degree, she studied melting ice caps on Baffin Island in the Canadian Arctic. Some of the ice caps she studied in 2005 are now completely gone.
Rebecca has also worked in Antarctica as a member of the West Antarctic Ice Sheet Ice Core Drilling Project, where she analyzed the age of the ice core, shoveled mountains of snow, lived in a tent, and worked in a (no joke) air-conditioned room at -30ºF. When not fighting climate change, Rebecca enjoys chasing her husband Andy and young son Huck over the slopes, rocks, and trails around Truckee, CA.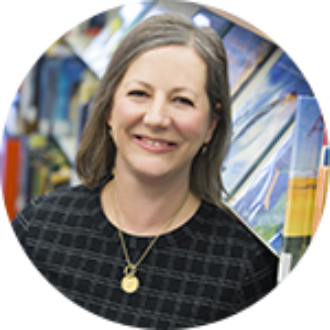 Jennifer Meyer-Stearns
Assistant Library Director - Operations, Milwaukee Public Library
Jennifer serves as the Assistant Library Director - Operations at the Milwaukee Public Library. She oversees the successful planning and implementation of institutional initiatives through operations and facilities planning that supports evolving public services and programming. She comes to the library with 15 years of experience with the City of Milwaukee in various roles, including Legislative & Policy Liaison for two Mayoral Administrations, Chief of Staff for the MPD, Unified Contact Center Director and Deputy Budget Director. Jennifer has an M.L.I.S. from the University of Wisconsin – Milwaukee and began her undergraduate career at Stony Brook University.