Charting Your Library's Entrepreneurial Ecosystem
May 29 - May 29, 2019
The face of the 21st-century entrepreneur is changing. More people of color, immigrants and women are entering the entrepreneurship arena, establishing innovative business models, strengthening their local economies and challenging systemic cultural barriers that have traditionally limited business opportunities for these populations.

Join ULC for a new webinar on May 29 at noon ET to learn about the unique role that public libraries can play in leveling the playing field for entrepreneurs and cultivating a richer, more robust environment for local businesses. During this webinar, attendees will hear how libraries participating in ULC's Strengthening Libraries as Entrepreneurial Hubs initiative have successfully engaged local entrepreneurs from traditionally underrepresented communities, and taken ownership of their niche in the local entrepreneurial ecosystem.
This webinar is free for ULC members.
---
Presenters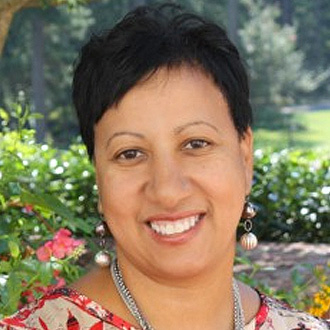 Tammy Baggett
Director, Durham County Library
Originally from Clinton, N.C., Tammy Baggett has served as director of Durham County Library for the past seven years. She received a B.A. in speech communications and public relations from the University of North Carolina at Wilmington. Tammy is a graduate of North Carolina Central University where she received her Masters of Library Science. She is a member of the American Library Association, the Black Caucus of the American Library Association and the North Carolina Library Association. Tammy is a former president of the North Carolina Public Library Directors Association.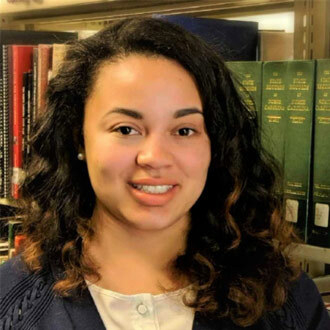 Leander Croker
Adult Services Librarian, Durham County Library
Leander A. Croker, an adult services librarian with Durham County Library, in Durham N.C., has 11 years in librarianship. Leander provides financial literacy empowerment, programing and great customer service to residents of Durham County. Leander knows access to information can change lives and librarians serve as the gate keepers. Leander received her undergraduate degree in history from Winston-Salem State University and MLIS from the University of North Carolina at Greensboro.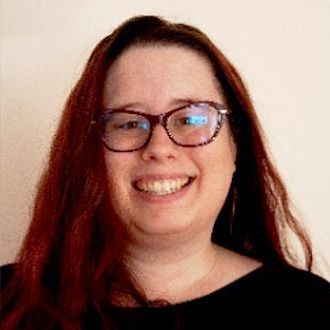 Natalie Denby
Business Librarian, East Baton Rouge Parish Library
Natalie Denby received her Master of Library and Information Science degree from Louisiana State University in 2014. She was recently named the business liaison librarian for the East Baton Rouge Parish Library. Natalie has worked as a records analyst and a reference librarian, primarily focusing on community programming (like Baton Rouge's Mini Maker Faire) and diversity-oriented programming (including two local instances of the Human Library). She also writes EBRPL's InfoBlog, manages several other library social media accounts and also manages the graphic novel collection.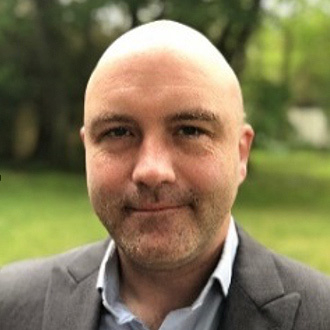 Andrew Tadman
Division Coordinator, Reference Services & Computer Services, East Baton Rouge Parish Library
Andrew Tadman is the reference coordinator for the East Baton Rouge Parish Library system. He serves as the chairman for the Louisiana State Library Database Advisory Committee, and also serves on the EBSCO Public Library Advisory Committee. Tadman is an organizer of the Baton Rouge Mini Maker Faire, now in its fifth year. His focus for the last year has been outreach programming related to digital literacy. Outside of the library world, Tadman is the book reviewer for Scream Horror Magazine.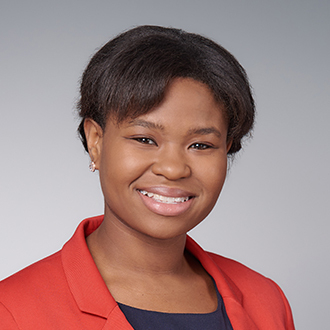 Alisha Powell Gillis
Director of Community Impact, Urban Libraries Council
Alisha served the nation's governors for nearly a decade, working at the National Governors Association Homeland Security & Public Safety Division. As program director, Alisha was responsible for overseeing all management, operational, strategic and financial activities of the division's homeland security program. Prior to that, Alisha served several roles at NGA, including senior policy analyst, policy analyst and program assistant. In addition to NGA, Alisha has served as a senior analyst for E3 Federal Solutions and peer teacher of Politics of the Middle East for Hofstra University. Alisha holds a master's degree in global security studies from Johns Hopkins University and a bachelor's degree in political science from Hofstra University.