2019 ULC Innovations Initiative Guest Judges
ULC has been honored to have the support of three esteemed guest judges in selecting the winners of our 2019 Innovations Initiative:
• Brooks Rainwater, Senior Executive and Director, Center for City Solutions, National League of Cities
• Kurt L. Schmoke, President, University of Baltimore
• Rashad M. Young, City Administrator, District of Columbia
These individuals are established leaders in 21st-century community development and each has rich experience in driving innovative solutions to the challenges facing today's cities and counties. ULC consulted with these judges to determine the 2019 Top Innovator and Honorable Mention award winners, who we announced during the Innovations Celebration at the 2019 ULC Forum.
Read below to learn more about these judges.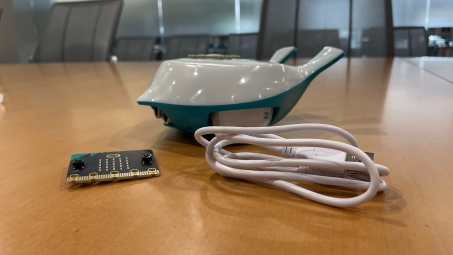 Brooks Rainwater
Senior Executive and Director, Center for City Solutions, National League of Cities
Brooks Rainwater is the senior executive and director of the National League of Cities' (NLC) Center for City Solutions. Brooks drives the organization's research agenda, community engagement efforts and leadership education programming to help city leaders create strong local economies, safe and vibrant neighborhoods, world-class infrastructure and a sustainable environment.
As an advocate for strong local leadership, Brooks has published numerous reports and articles on innovative solutions that lead to vibrant and successful cities. He also speaks regularly across the country and overseas on issues facing city leaders. Brooks' recent research and interests include advancements in technology and city innovation, the sharing economy and how the rise of state preemption is impacting local authority.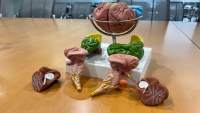 Kurt L. Schmoke
President, University of Baltimore
Kurt L. Schmoke was appointed the eighth president of the University of Baltimore in July 2014. Previously, Kurt served as the mayor of Baltimore City for 12 years from 1987 to 1999, and was the state's attorney for Baltimore City from 1982 to 1987. During his tenure as mayor, Kurt initiated a number of programs in the areas of housing, education, public health and economic development.
After completing three terms as Baltimore's mayor, Kurt served as a partner in the law firm of Wilmer, Cutler and Pickering. Kurt served as dean of Howard University School of Law from January 2003-July 2012, at which time he was appointed as general counsel for the university. As the dean of Howard Law School, Kurt focused much of his attention on increasing bar passage rates, and expanding the clinical law program to emphasize matters of environmental justice, fair housing and civil rights.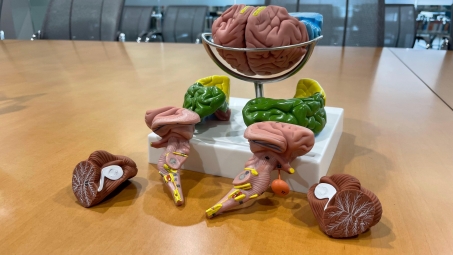 Rashad M. Young
City Administrator, District of Columbia
Rashad M. Young was appointed the city administrator of the District of Columbia on January 2, 2015. With a workforce of about 35,000 employees and a budget of nearly $13 billion, Rashad is charged with ensuring efficient, accountable and well-managed service delivery to all residents, businesses and visitors on behalf of the mayor.
Rashad's focus includes improving the District's government operations and oversight, providing for continuous quality improvements in government programs and services, ensuring responsibility and transparency in the budgeting process and improving interagency coordination, collaboration and communication. Rashad has spent his entire career building expertise in public management, including 12 years as assistant city manager or city manager in urban centers, namely Alexandria (Va.), Greensboro (N.C,), Cincinnati (Ohio) and Dayton (Ohio). This experience has made Rashad a nationally known and respected public manager.

Don't Miss the 2019 ULC Innovations Initiative Celebration!
ULC will celebrate all of the 2019 Innovations entries and announce our Top Innovator and Honorable Mention award winners at the Innovations Initiative Celebration held on October 17 during the 2019 ULC Forum.
This October 16-18, the 2019 ULC Forum: Preparing to Lead on AI + Digital Citizenship will convene our member community in Salt Lake City to engage in expert-led discussions and activities to elevate our shared understanding of the economic and social implications of emerging technologies.
Hosted by Salt Lake City Library and Salt Lake County Library, this important event will bring together leaders from major urban library systems across the U.S. and Canada. Together, we will map out how libraries can take ownership of their role at the forefront of the AI revolution, fostering and empowering digital-savvy citizens with services and tools that will strengthen democracy.
Learn More